Jinju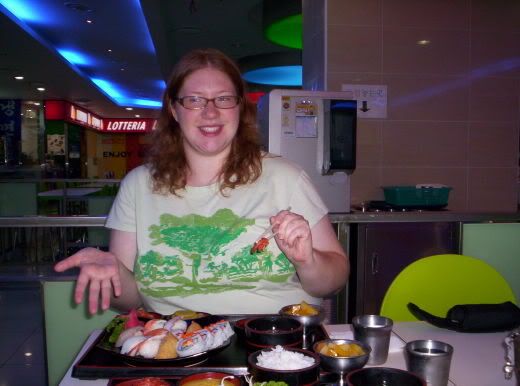 My sushi lunch.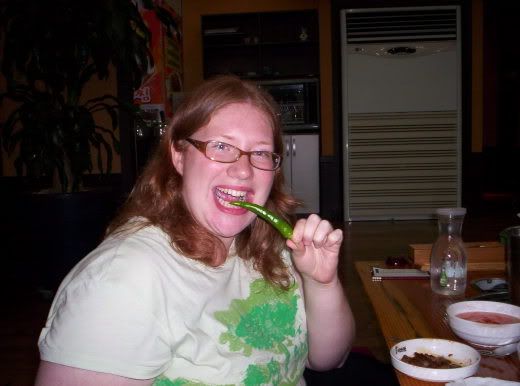 A hot pepper, one of the many side dishes served with a typical Korean meal including 3 or more varieties of kimchi, raw onions, and egg.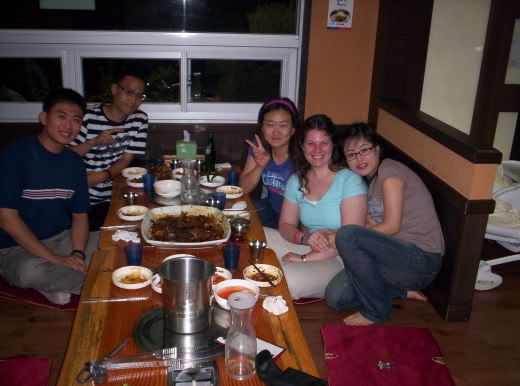 The group, on the left are Attack and his friend that he brought, and on the right are two English teachers at Rosalee's school.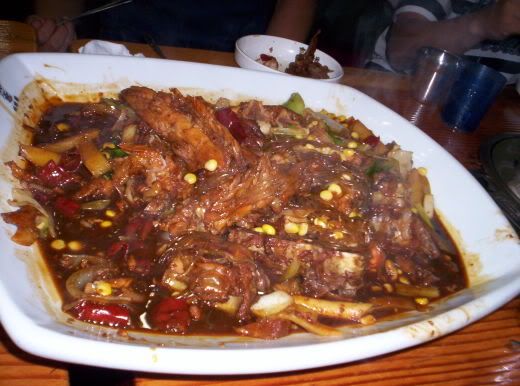 A delicious pork and glass noodle dinner after the 6 of us attacked it.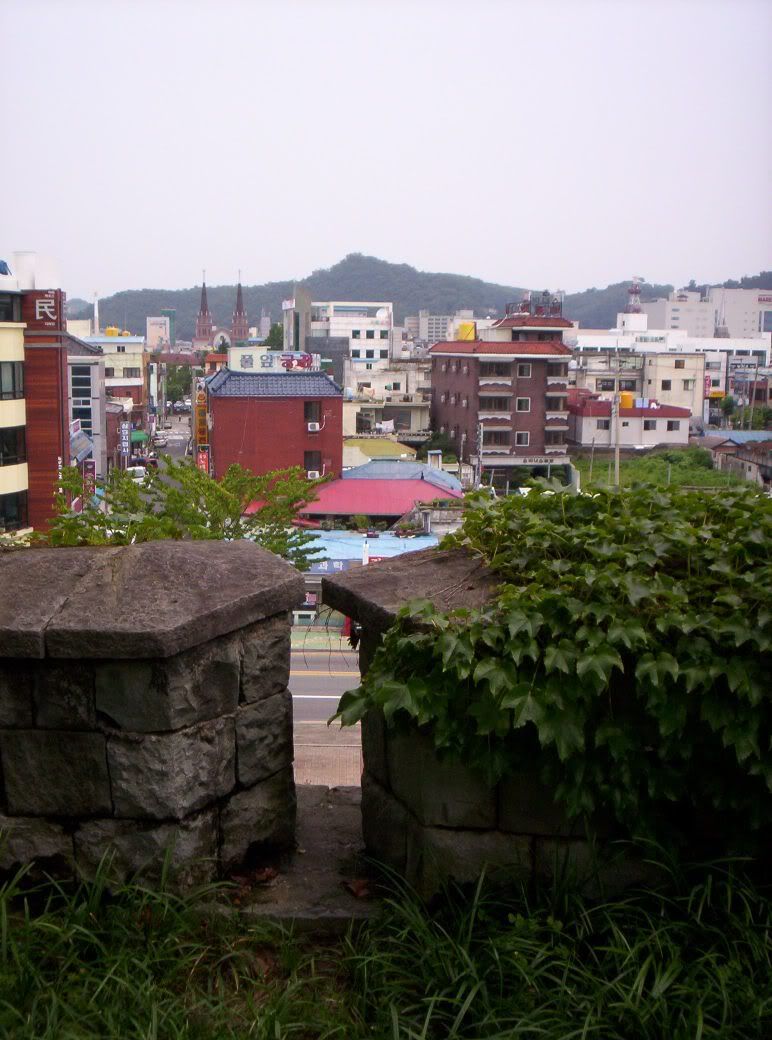 Jinju from the castle wall. The next set of pictures are taken around the grounds of the Palace, which was the setting for many battles with the Japanese.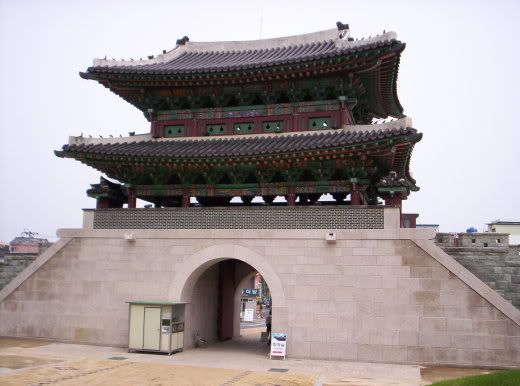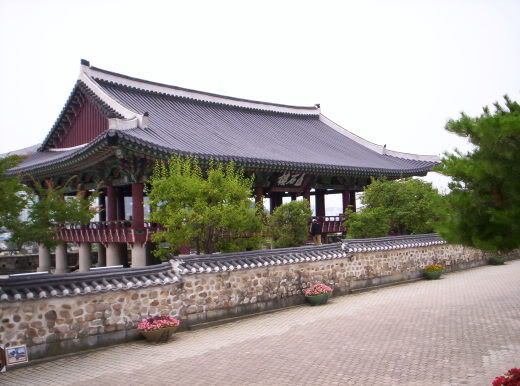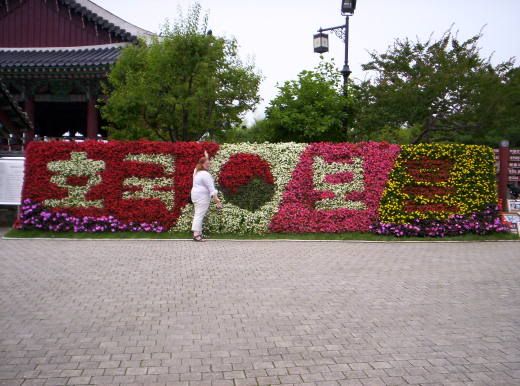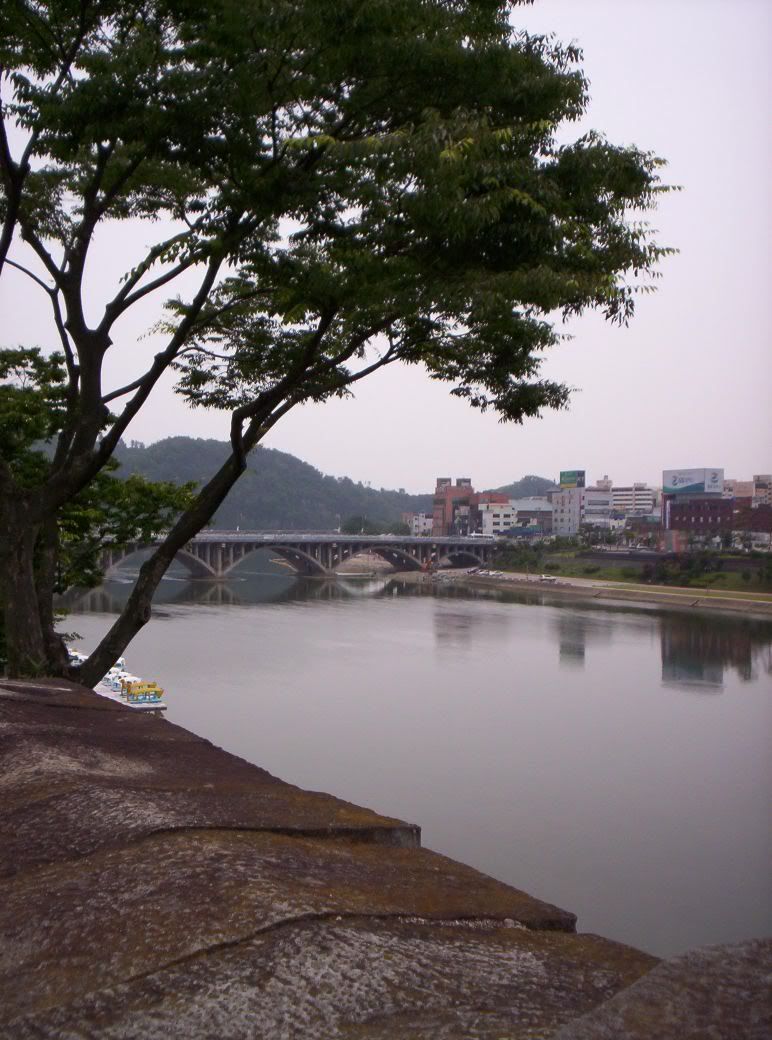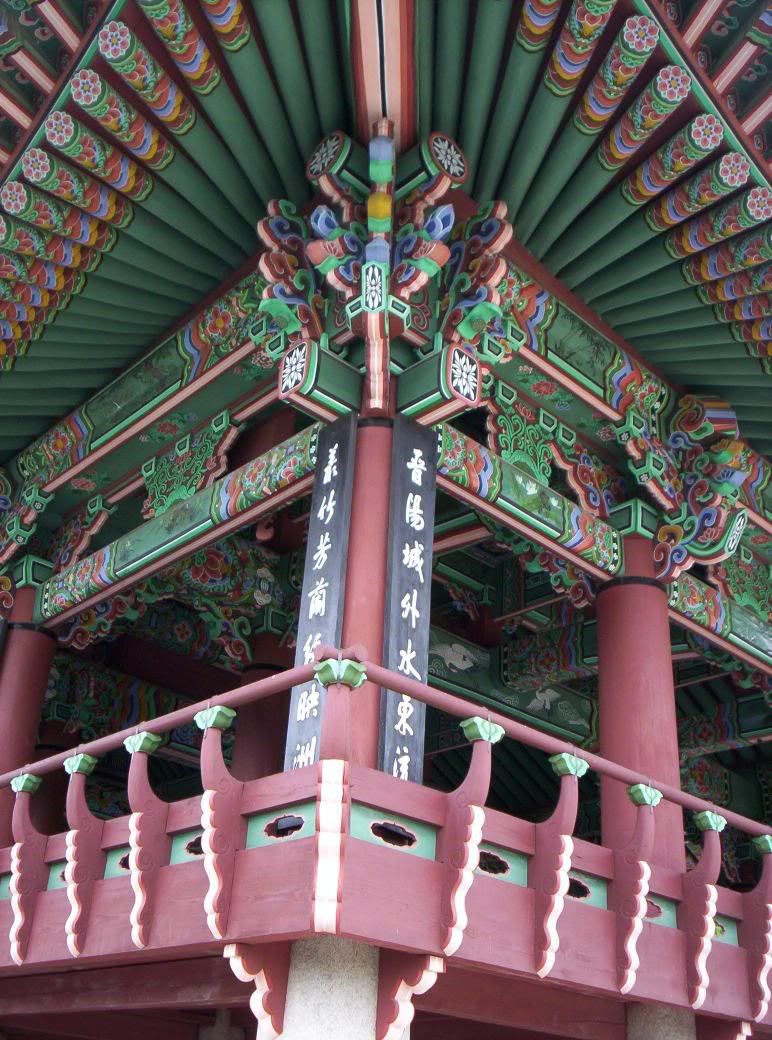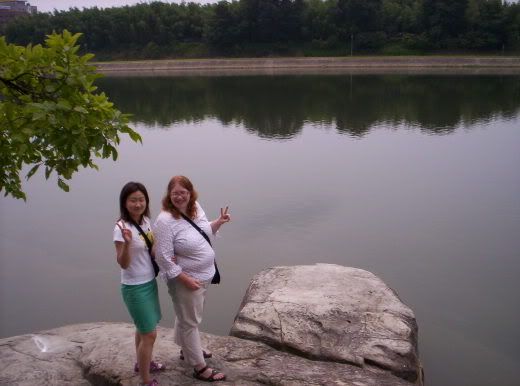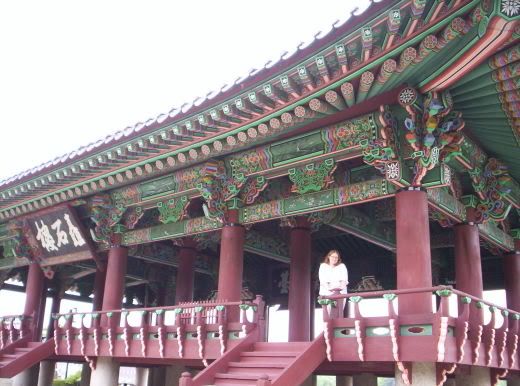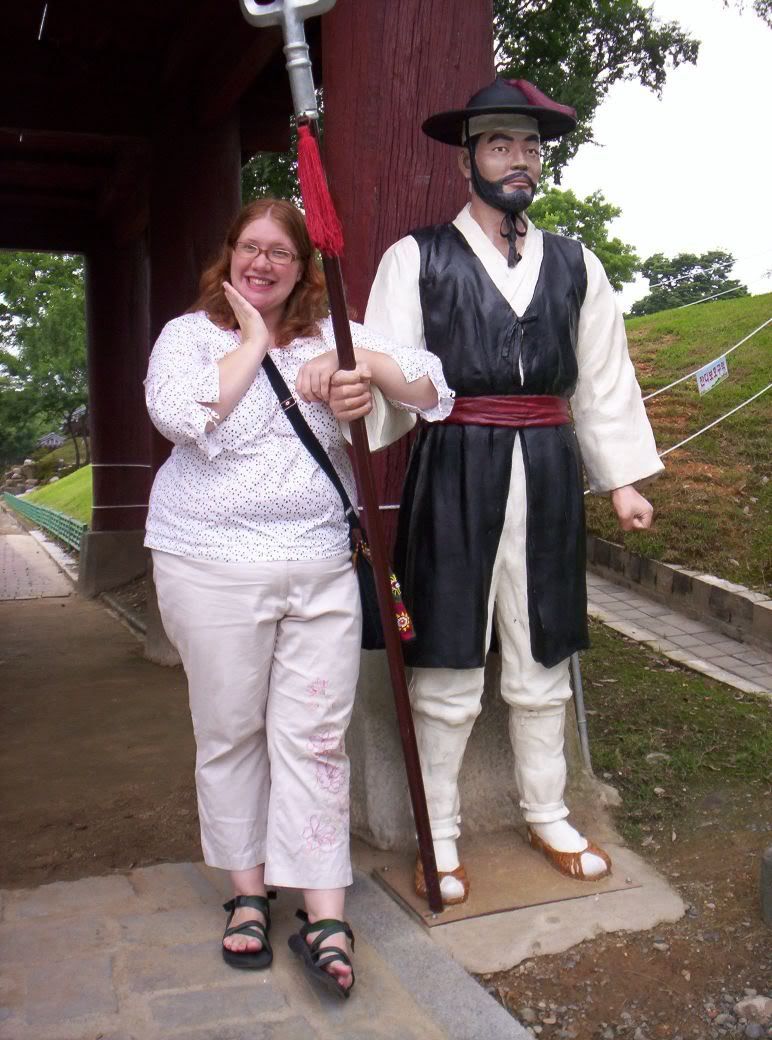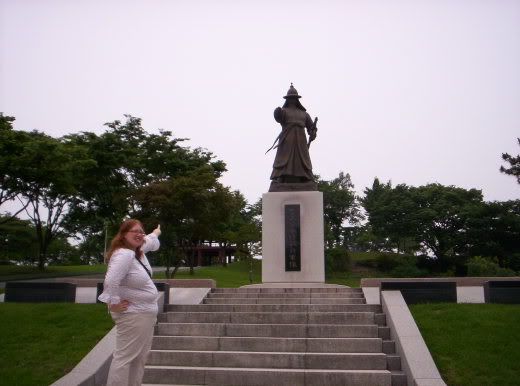 And finally, Korean BBQ served to us in a very special way!