Today was a fun day! We met with Dan this morning and reviewed our skits for Saturday, he was quite agreeable to participating, which is really exciting! We also found out that he spend four years in Australia and a year in Japan! Craziness... everything's so close here, many of the people we know have visted a number of countries in Asia, and visiting Australia and New Zealand are just as common as visiting Canada or the U.S.
After the meeting we went to get our hair done, which is always fun! We told them that today we wanted "teacher hair"
The most exciting thing that happened today though was that I got a letter from my dear friend Vanessa! I don't know if she ever ventures out as far as this blog in the internet world, but anyways, it was really fun... she even sent me some homemade snowflakes!!! I'm going to put them up in my room!
Teaching went well, though we weren't able to teach our "second class" because they had some other activity! Also, we won't be teaching at Yuli Jr. High for two more weeks! Craziness... i really like my students though, they are so much fun!
I have a picture of when I taught that class last week!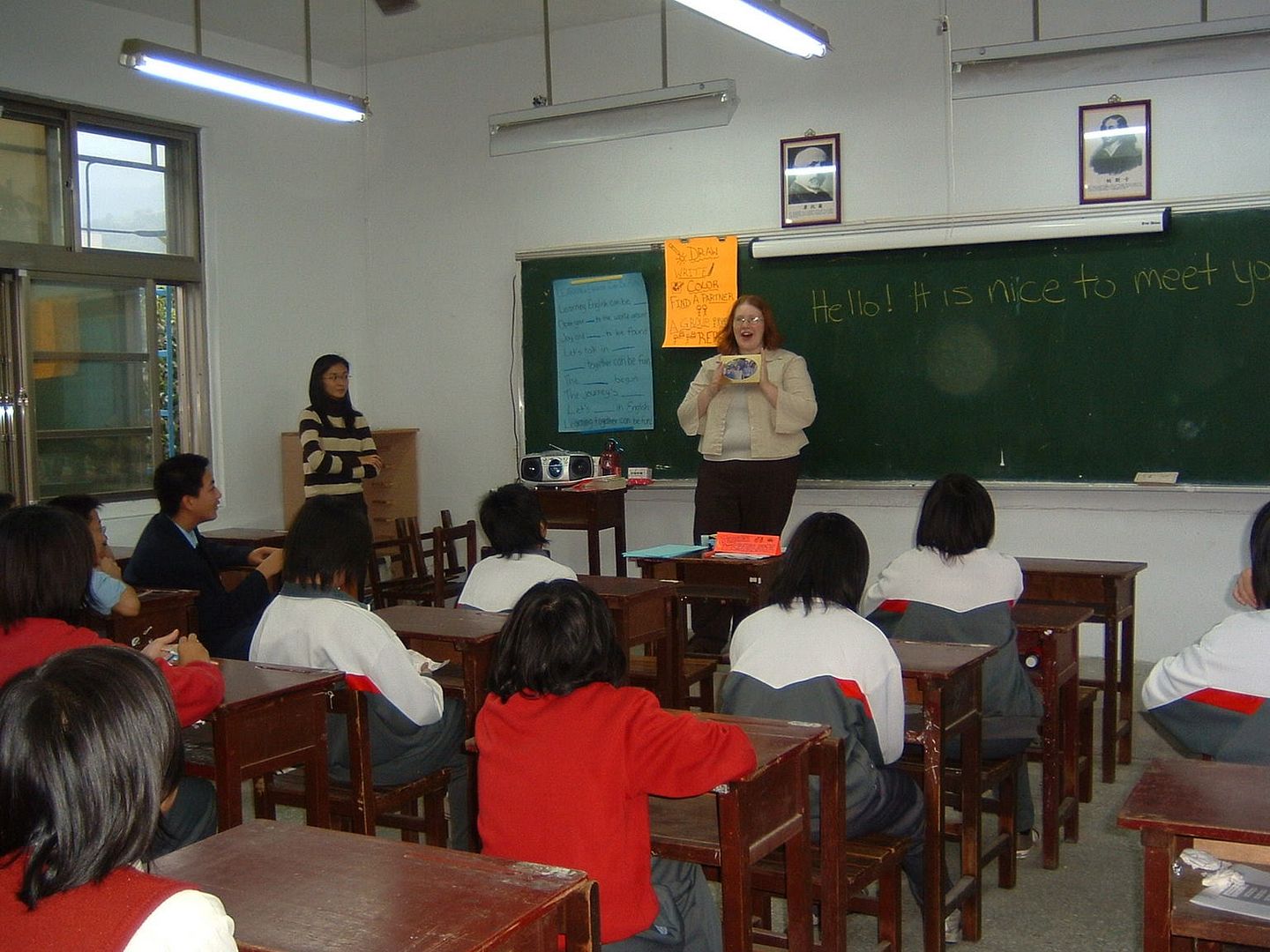 I am holding up a picture of my family (hey it's almost like that "we're all connected" phone commercial that was airing before i left, except that no one in that picture is holding a picture....). Anyways, the students were really excited to see my family! How cute! I took my small scrapbooking album to dinner on monday to show the family and the kids really liked it! They had some really interesting reactions. They were really interested in the Brazilians in some of the pictures, and they just couldn't believe that all my pictures of Johanna were the same person (and I don't even have one in there of her with dreads!). Anyways, next week I'll continue this "show and tell" when we go to the different places for supper!