I heard the bells on Christmas Day
A short pictoral of Christmas day!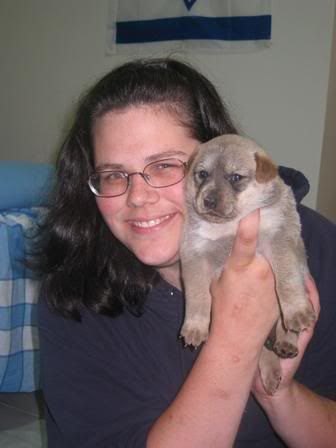 The first two to wish me Merry Christmas!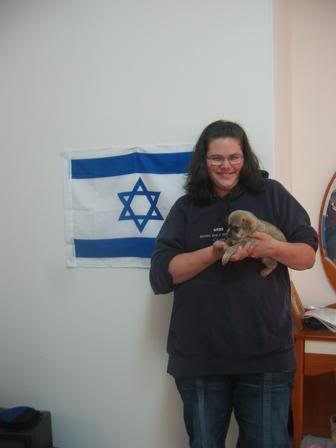 Awwww aren't they cute?? I've dubbed this one Bing Cafe (iced coffee), and she is the one Jeff and Sherly are keeping! We are babysitting the puppies, Shao Guay (the mom), and the goldfish because Jeff and Sherly are going to Taipei for the weekend! Oh yeah, Happy New Years everyone!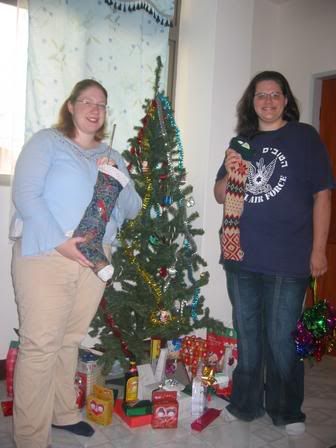 Hope and I with our stockings!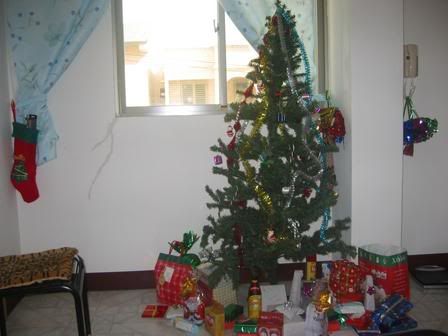 Our tree (actually Jeff and Sherly's! It's been in that spot since we arrived here)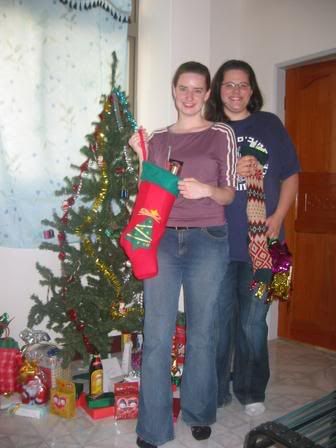 Hope and Amy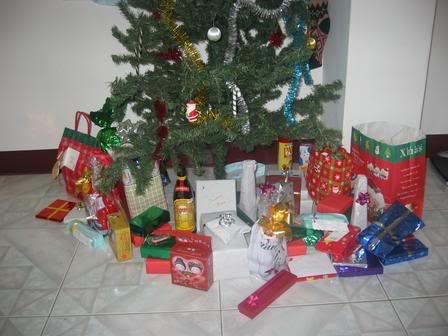 All of our gifts! Suprisingly a lot!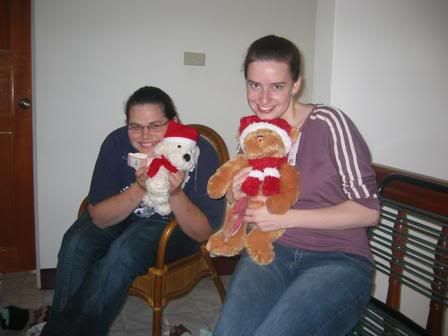 The stuffed animals I bought the girls.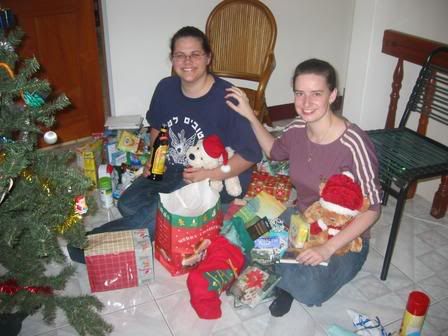 Hope and Amy holding their gifts: yes that is a bottle of Kaluha lol she used it to make cake, I promise!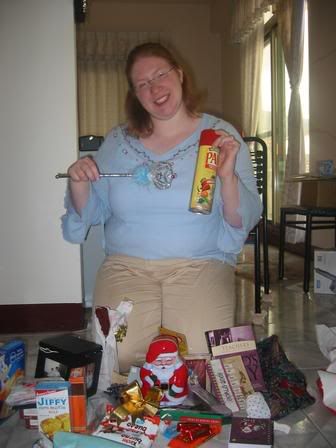 The Pam Fairy? My little stash :)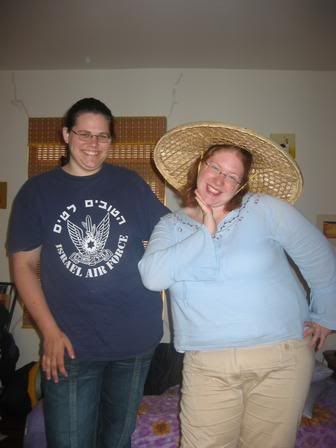 The COOL traditional Chinese farmer hat Hope bought for me, you will be seeing it again!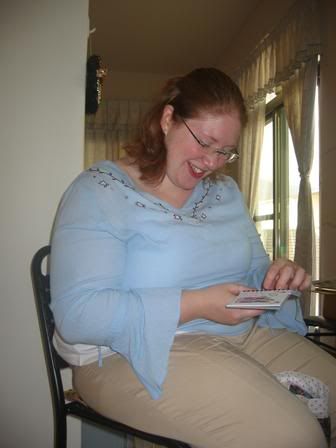 The book from home! Thanks everyone!
Jeff receiving his present from me (though here it looks like he's more excited about the bow!)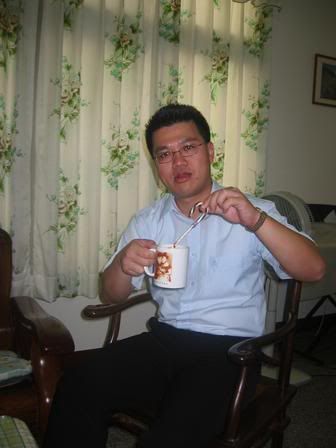 We have been introducing people to the strange and wondrous practice of putting a candy cane in your hot chocolate.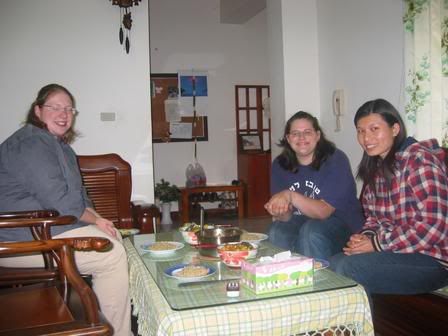 Our friend Esther who came over for lunch!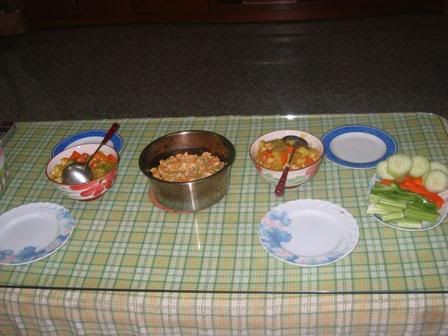 Christmas curry, stuffing and fresh veggies... a Christmas meal unlike any other...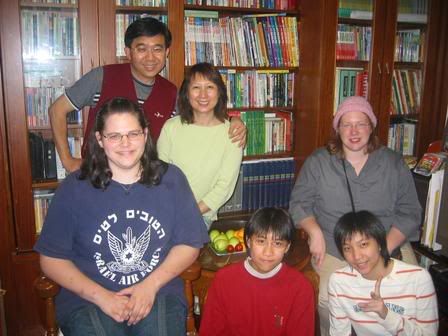 Us with the Su's, aren't they cute??