December 24 pictured
Thanks to Amy, we have pictures from the whole weekend! I'm going to try to post them in a calm and orderly fashion:
That Friday really was a fun day! This is us having lunch with the buxiban teachers, David, Michelle, and Ariel. Ohhh Ariel made us lunch today! She came over with rice, a big pot of curry, and a thermos of soup. She is a really good cook!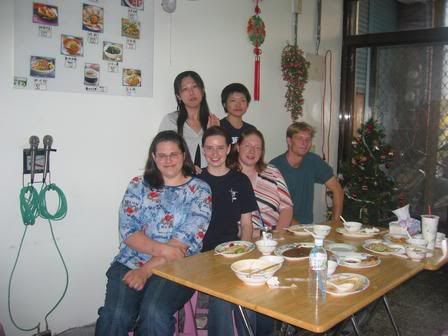 From there we went to get our hair done by Eva (doing Hope's and my hair) and Phoebe (doing Amy's hair). They were really busy that day, and we even got to see Pastor Huang's (from Mt. Carmel church) wife! Her son was getting married the next day, so she was getting her hair done. And we again got invited to the wedding lol.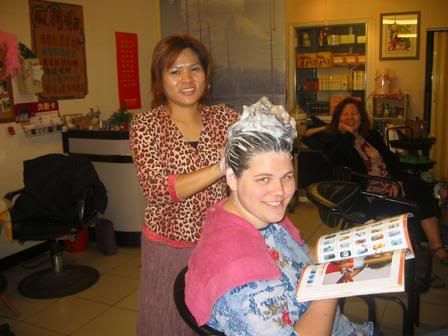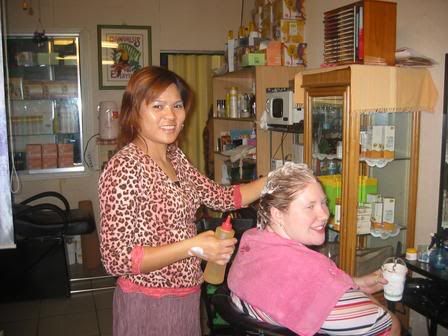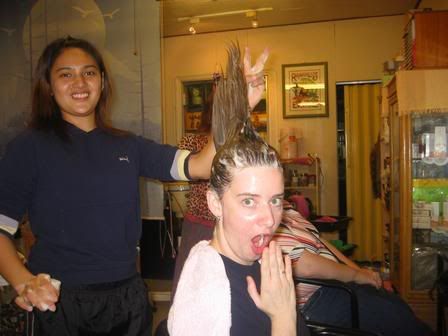 This is definitely something I will miss when I return home. It's really quite a fun and relaxing experience.
From there we go to the Christmas Eve service, where we sat with our friend Mandy and her family for part of it. This is her ADORABLE daughter Annie.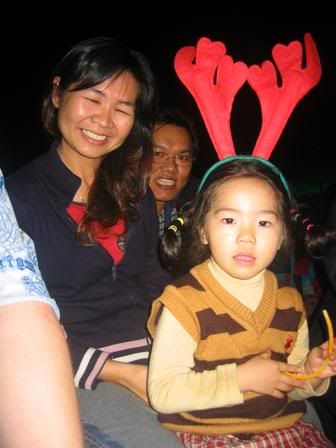 The service included the kids doing a flag dance, the girls from the youth group singing silent night, Hannah and Pastor Huang's wife (also known as Apple) doing a beautiful duet, Pastor Zhang preaching, Jeff and Sherly's drama, the men doing a flag dance (pictures coming soon), and a conga line.... (again pictures to come later from Dr. Su). One of the amusing things about the service was that on this huge back drop they had 2005 X-Mas... I don't know who was in charge of that or if it was intentional... maybe they're trying to save money so figured they could just use it for two years (nah that sounds more like a church back home, not here lol).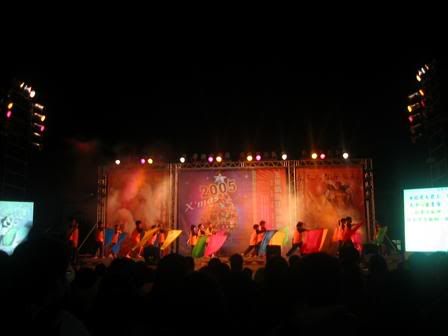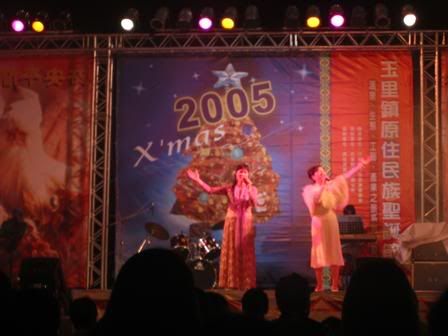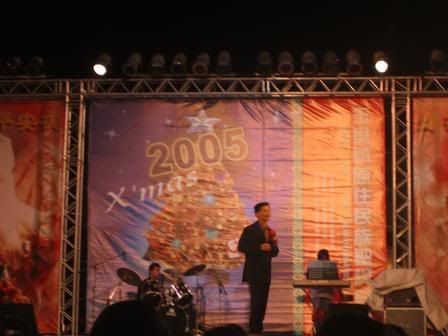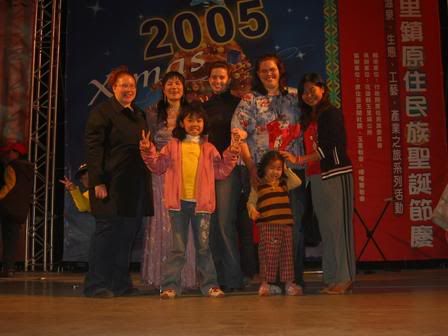 The cute young lady in the yellow shirt and pink jacket is my pal Jenny. I walked through the night market with her afterward and then let her come up to my room and gave her some stickers. She's Mandy's oldest daughter.
stay tuned for more pictures....